Efficient and Reliable:
Junk Removal Normandy Park Services
Are you a homeowner in Normandy Park overwhelmed by the clutter accumulating in your spaces? If you've ever glanced at your garage, basement, or attic and felt the weight of unwanted junk, M&M Junk Removal is here to lighten the load.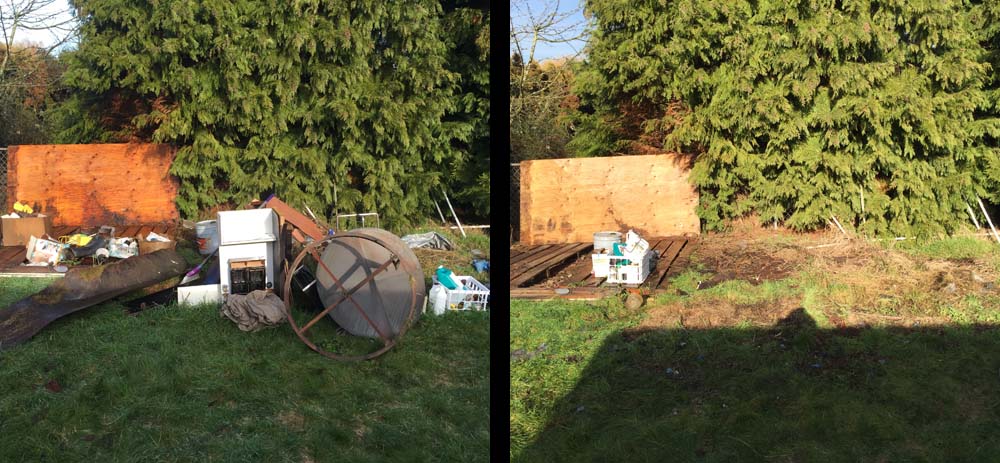 Why Choose M&M Junk Removal in Normandy Park?
Local Expertise:
Our team is not only experienced but is also intimately familiar with the Normandy Park community. This local touch ensures timely services tailored to the unique needs of homeowners in our neighborhood.
Eco-friendly Disposal:
We believe in protecting the beautiful environment of Normandy Park. Whenever possible, we recycle or donate items, ensuring minimal waste goes to landfills.
Transparent Pricing:
With M&M Junk Removal, there are no hidden fees. We offer upfront pricing, ensuring our customers understand the cost associated with our services.

Services Offered
Residential Junk Removal:

From old furniture to electronics, our team will swiftly and efficiently clear out any unwanted items from your home.

Yard Waste Hauling:

Garden cleanup? We've got you covered. M&M Junk Removal will help you dispose of leaves, branches, and any other yard waste.

Appliance Disposal:

That old washing machine or fridge doesn't have to take up space anymore. We'll safely haul and dispose of it.

Post-Renovation Cleanup:

Renovations can leave behind a mess. Our team will ensure that all construction waste is properly disposed of, letting you enjoy your newly renovated space.

Estate Cleanouts:

Handling a loved one's estate can be emotionally taxing. We approach such projects with the utmost sensitivity and care.
The M&M Junk Removal Process
Step 1: Schedule a Pickup
Simply give us a call or book online. We offer flexible scheduling options, even for those last-minute junk emergencies.
Step 2: On-site Quotation
Our team will arrive at your location and provide an accurate, no-obligation quote based on the volume of junk. If you approve, we can often handle the removal right then and there!
Step 3: Junk Removal
Watch as your space is transformed! Our team will efficiently remove the items, ensuring no damage to your property.
Step 4: Disposal & Recycling
With a commitment to Normandy Park's environment, we'll sort through the items, sending what we can to local charities or recycling centers.
Why Junk Removal Matters
A clutter-free home is more than just an aesthetic choice. It's about creating a healthier, happier living environment. Unwanted junk can harbor allergens, pests, and even mold. By choosing to clear out the clutter with M&M Junk Removal, you're taking a step toward a safer, more harmonious home.
Moreover, for homeowners looking to sell, a clutter-free home can increase property value and make spaces appear larger to potential buyers.
Testimonials
"M&M Junk Removal transformed my garage. What was once a chaotic mess is now a space I can use. The team was friendly, fast, and left no mess behind!" – Janet L., Normandy Park Resident
"After renovating our kitchen, we had a ton of waste. M&M Junk Removal came to the rescue. They were punctual and incredibly professional. Highly recommended!" – Mike and Susan K., Proud Homeowners
Ready to Reclaim Your Space?
Homeowners in Normandy Park deserve a junk-free existence. With M&M Junk Removal, that dream becomes a reality. Don't let unwanted items dictate your living conditions. Choose efficient, reliable, and eco-friendly junk removal.
Contact M&M Junk Removal today and step into a clearer tomorrow!