Junk Removal White Center:
Making Spaces Clean and Clutter-Free
Every homeowner understands the overwhelming feeling that clutter can bring. Over the years, unnecessary items accumulate, turning once-spacious areas into cramped, disorganized messes. At M&M Junk Removal, we specialize in restoring the cleanliness and space in homes throughout the White Center area. Our Junk Removal White Center services are designed for those who want a fresh start, a decluttered space, and peace of mind.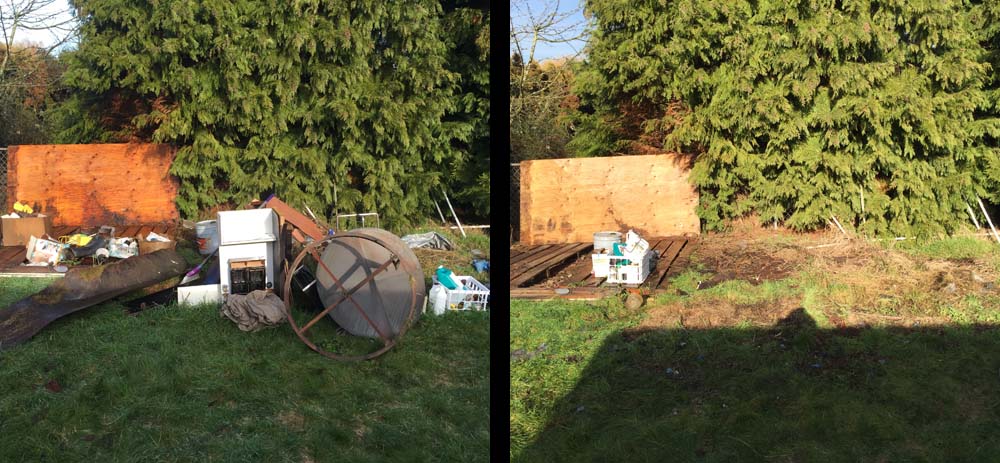 Why M&M Junk Removal is White Center's First Choice:
We pride ourselves on being more than just a junk removal service. We're your neighbors, and we're committed to making White Center a beautiful, clutter-free community. Here's what makes us stand out:
Professional Team:

Our crew is trained, courteous, and efficient. They'll handle your items with care and ensure that everything is disposed of responsibly.

Transparent Pricing:

No hidden fees. We'll provide you with an upfront quote based on the volume of junk you need to be removed.

Eco-Friendly Disposal:

We're dedicated to keeping White Center green. Wherever possible, we recycle or donate items to minimize landfill waste.

Flexible Scheduling:

Your convenience is our priority. Choose a time that fits your schedule, and we'll be there.
Our Services:
M&M Junk Removal offers a wide range of services to cater to every homeowner's needs in White Center:
Household Junk Removal:

From old furniture to broken appliances, we'll haul it away.

Yard Waste Pickup:

Leaves, branches, or any other garden refuse – we've got it covered.

Garage Cleanouts:

Transform your garage from a storage unit back into a space for your car.

Basement and Attic Decluttering:

Rediscover the potential of these often-neglected spaces.

Construction Debris Removal:

Renovating your home? We'll handle the mess.
The M&M Process:
Our process is straightforward, ensuring that White Center homeowners can quickly and easily get rid of their junk.
Get in Touch:
Simply call us or fill out our online form to schedule an appointment.
No-Obligation Quote:
Our team will assess the items you want to be removed and provide a transparent quote.
Efficient Removal:
If you're happy with the quote, our team will quickly and professionally remove the junk.
Responsible Disposal:
We'll sort through the items, recycling and donating where possible, and responsibly dispose of the rest.

A Commitment to the White Center Community:
At M&M Junk Removal, we believe in the importance of community. That's why we're not just in the business of junk removal; we're in the business of helping White Center homeowners reclaim their spaces. Every item we recycle or donate is a step towards a greener, cleaner White Center. Every satisfied customer is a testament to our dedication to this community.
Conclusion:
Clutter can often feel like a heavy burden, but with M&M Junk Removal's tailored services, White Center residents have a reliable partner in reclaiming their homes. Our commitment to professionalism, transparency, and community sets us apart. So, if you're looking to declutter and breathe a sigh of relief, give us a call. We're here to help make spaces in White Center clean and clutter-free.