Get Rid of Unwanted Items with Junk Removal Burien
Welcome to M&M Junk Removal – your trusted partners in decluttering and creating a clean and serene living environment in Burien. As a locally owned and operated junk removal company, we take immense pride in serving our fellow homeowners in the community. Our team of dedicated professionals is committed to providing top-notch services, helping you bid farewell to unwanted items and reclaim the precious space in your home.
At M&M Junk Removal, we take pride in providing homeowners in Burien with a wide range of junk removal solutions. Our expert team is equipped to handle all types of clutter, from residential spaces to commercial establishments, ensuring a clean and organized environment for you to enjoy.
Residential Junk Removal
Commercial Junk Removal
Garden and Yard Cleanup
Construction Debris Removal
Appliance and Electronics Disposal
Old Furniture Removal
Estate Cleanouts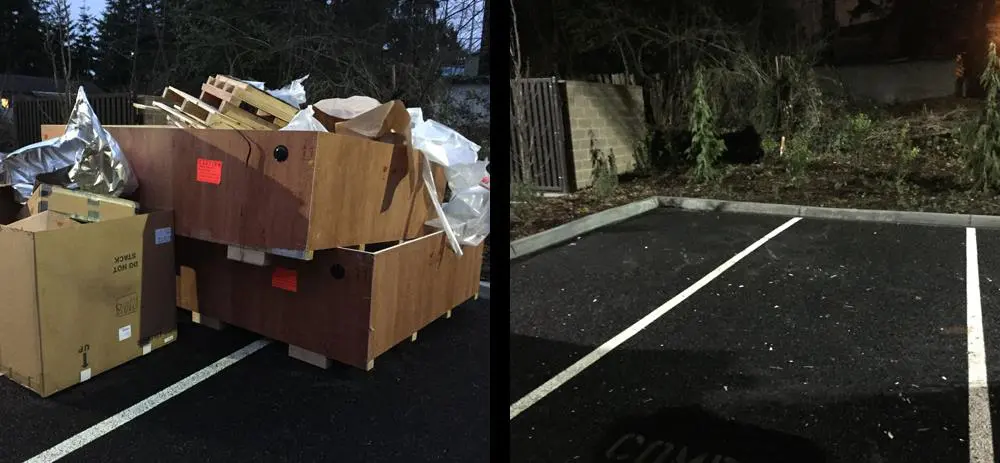 Your Trusted Partners in Responsible Junk Removal Burien
At M&M Junk Removal, we take great pride in our approach to junk removal that ensures a seamless and eco-friendly process. As homeowners ourselves, we understand the importance of a clean and clutter-free living space. Our approach revolves around four key principles that set us apart:
Professional and Well-Trained Team:
Our junk removal team consists of highly skilled and trained professionals who are experts in their field. Equipped with the right knowledge and tools, they are committed to delivering top-notch service with a friendly and courteous attitude. You can trust our team to handle your belongings with the utmost care and respect throughout the removal process
Eco-Friendly Practices and Sustainable Solutions:
As responsible members of the Burien community, we are dedicated to making environmentally-conscious choices. Our commitment to sustainability drives us to adopt eco-friendly practices in every aspect of our operations. We sort and separate recyclable items to reduce landfill waste, and whenever possible, we donate usable items to local charities. With M&M Junk Removal, you can have peace of mind knowing that your junk is being disposed of responsibly.
Careful Handling and Removal Process:
We understand that some items may hold sentimental value or require delicate handling. Our team takes extra care when dealing with sentimental possessions and ensures that fragile items are protected during the removal process. Whether it's antique furniture, fragile electronics, or cherished heirlooms, you can trust us to treat your belongings with the care they deserve.
At M&M Junk Removal, our approach to junk removal reflects our commitment to customer satisfaction and the well-being of our environment. With a professional team, eco-friendly practices, careful handling, and efficient service, we are dedicated to providing you with a stress-free and enjoyable junk removal Burien experience.
Why Choose M&M Junk Removal: Your Trusted Junk Removal Experts in Burien
When it comes to junk removal services in Burien, M&M Junk Removal stands out as your go-to choice. We pride ourselves on being the local experts you can rely on for a clutter-free and organized living space. Here are several reasons why homeowners in Burien consistently choose us:
Local Expertise and Knowledge of the Burien Area:
As a locally owned and operated junk removal company, we have a deep understanding of the Burien community. Our team is familiar with the unique needs and preferences of homeowners in the area, allowing us to provide personalized solutions that truly cater to your requirements.
Years of Experience and Proven Track Record:
With years of experience under our belts, we have honed our skills and fine-tuned our processes to deliver exceptional junk removal services. Our proven track record of successful projects and satisfied customers is a testament to our commitment to excellence.
Commitment to Customer Satisfaction:
At M&M Junk Removal, your satisfaction is our top priority. We go above and beyond to ensure that every customer receives a positive and hassle-free experience. From the moment you contact us to the completion of the junk removal process, we work diligently to exceed your expectations.
Transparent Pricing and Free Quotes:
We believe in transparency and fairness when it comes to pricing. Our pricing is upfront, with no hidden fees or surprises. When you request a quote from us, it's entirely free and comes with no obligation, giving you the confidence to make informed decisions.
Fully Licensed and Insured:
As a professional junk removal service provider, we hold all the necessary licenses and permits to operate legally in Burien. Additionally, we carry comprehensive insurance coverage to safeguard you and your property during the removal process.
Let's Get Started on Your Junk Removal Burien Journey
Are you ready to reclaim your living space and bid farewell to unwanted clutter? Look no further than M&M Junk Removal – your trusted partner in creating a clean and clutter-free environment in Burien. Take the first step towards a stress-free and organized home by contacting us today. Here's how you can get started:
1. Contact M&M Junk Removal:
We're just a call or click away! Whether you have a single item to be removed or need a complete junk cleanup, reach out to us via phone or email. Our friendly team is here to answer your questions, discuss your requirements, and guide you through the entire process.
2. Request a Free Quote:
Curious about the cost of our junk removal services? We offer free, no-obligation quotes to provide you with a clear understanding of the scope and pricing of your project. Our transparent pricing ensures that there are no hidden fees or surprises, giving you the confidence to proceed with our services.
3. Schedule a Service:
Once you're satisfied with the quote, we'll work with you to schedule a convenient appointment that fits your schedule. Our team is prompt and reliable, ensuring that we arrive on time to begin the junk removal process without delay.
Schedule a Burien Junk Removal Service now!
Let M&M Junk Removal handle the heavy lifting, so you can sit back and enjoy a clutter-free home. Our professional and well-trained team is ready to tackle any junk removal challenge with efficiency and care. We will handle the entire process, from careful handling of your belongings to eco-friendly disposal, so you don't have to worry about a thing.