Junk Removal Bellevue: Your Key to a Clutter-Free Home
Welcome to M&M Junk Removal Bellevue, your go-to solution for top-tier junk removal services in Bellevue! As homeowners, we all know how quickly clutter can accumulate, and as movers, the last thing you need is to carry unnecessary baggage to your new space. That's where we come in – to provide you with a clutter-free paradise!
Why Choose M&M Junk Removal Bellevue?
At M&M Junk Removal, we stand out as the premier choice for your clutter-clearing needs in Bellevue. Our commitment to excellence, backed by a team of professionals with years of experience, ensures that you receive top-tier service every step of the way. Here's why you should entrust us with your junk removal requirements: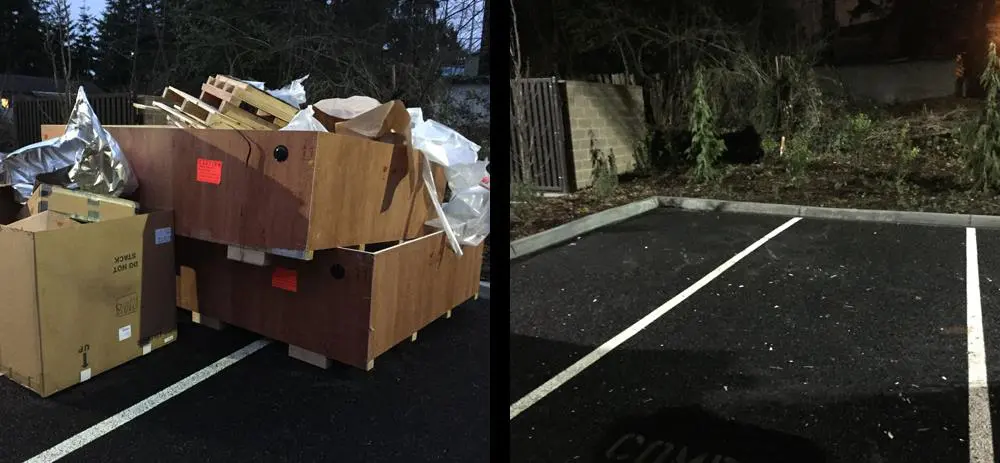 Professionalism and Experience
With a proven track record of successful junk removal projects, our team brings a wealth of experience to the table.
Our seasoned experts know how to handle different items responsibly, ensuring safe removal and proper disposal. No job is too big or too small for us; we tackle each project with precision and care, ensuring your satisfaction and peace of mind throughout the process.
Dedicated and Expert Team
When you choose M&M Junk Removal, you can rest assured that our team will treat your property with respect and courtesy. They will work diligently to clear the clutter from your premises, leaving it spotless and organized. Our commitment to excellence is unwavering, and we go the extra mile to exceed your expectations.
Local Expertise in Bellevue
Understanding the local regulations and waste disposal guidelines, we ensure that your junk is removed responsibly and in compliance with environmental standards. Our familiarity with the area also enables us to respond promptly to your inquiries and offer swift junk removal services when you need them the most.
Our Junk Removal Services Bellevue
Our expert team is equipped to handle all types of clutter, leaving your spaces clean, organized, and clutter-free. Explore our range of Bellevue junk removal services tailored to meet your specific needs: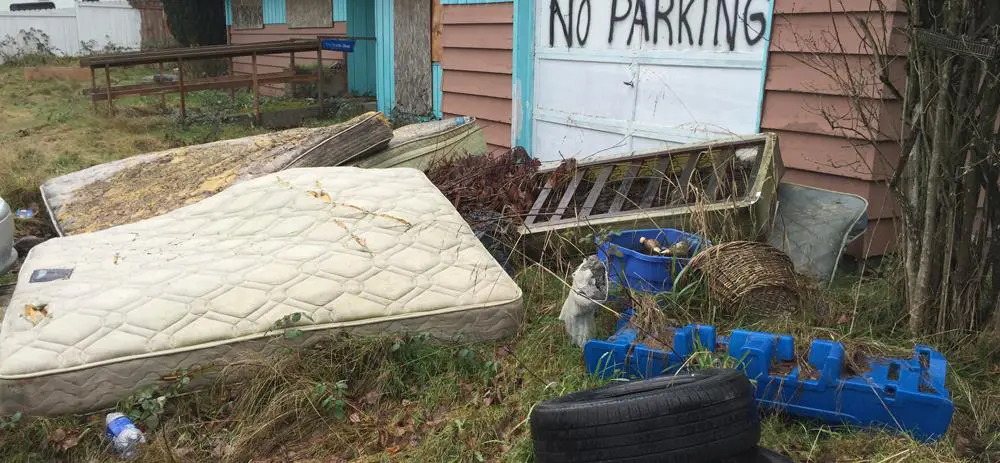 Old Furniture and Appliance Disposal:
If you have old furniture or appliances taking up valuable space in your home, let us take care of their disposal responsibly. Our team will handle the heavy lifting and ensure that these items are disposed of in an eco-friendly manner, minimizing their impact on the environment.
Whether you're looking to declutter a single room or the entire household, our residential junk removal services are designed to cater to your specific requirements, providing you with a clutter-free and organized living space.
Room-by-Room Clutter Clearing:
Our room-by-room clutter clearing service takes the burden off your shoulders. Our diligent team will work with precision, decluttering each room systematically and leaving it spick and span.
Yard and Garden Debris Removal:
From fallen branches and leaves to old gardening equipment, we can help you restore the beauty of your outdoor spaces. Our yard and garden debris removal service will leave your garden looking pristine, allowing you to enjoy your outdoor haven without the eyesore of unwanted debris.
Benefits of Our Services
Choosing M&M Junk Removal for your clutter-clearing needs comes with a host of advantages. We are committed to delivering exceptional results and providing you with a clutter-free paradise that enhances your living or working spaces. Discover the numerous benefits of our junk removal services:
Reclaim Valuable Space
Our expert junk removal team will help you regain the valuable space that has been lost to clutter. Whether it's unused items in your home or unnecessary office equipment, we'll clear it all, creating a more functional and organized environment. With our meticulous approach to decluttering, you'll be amazed at how much space you'll reclaim.
Clutter can contribute to stress and anxiety, affecting your well-being and productivity. By entrusting us with your junk removal needs, you can enjoy peace of mind as we handle the entire process for you. No more stressing over what to do with unwanted items or how to dispose of them responsibly. We've got you covered, so you can relax and focus on the things that matter most.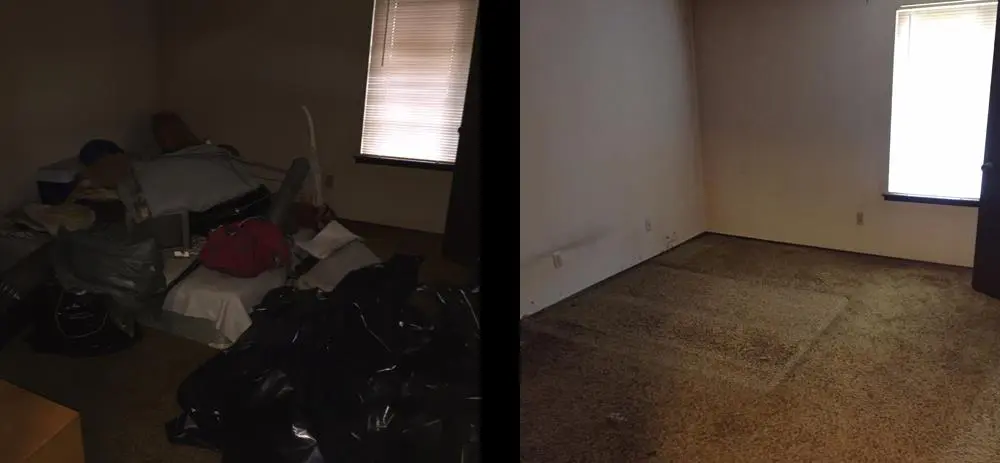 Environmentally Responsible Disposal
At M&M Junk Removal, we are committed to environmental sustainability. When we remove items from your property, we don't simply dump them into a landfill. We prioritize eco-friendly disposal methods, recycling and donating whenever possible. By choosing us, you contribute to a cleaner and greener Bellevue, making a positive impact on the environment.
Clearing clutter can be a time-consuming and physically demanding task, especially when dealing with bulky items or large quantities of junk. Our experienced team is equipped with the right tools and expertise to handle the job efficiently. By letting us do the heavy lifting and sorting, you save valuable time and effort, allowing you to focus on more important aspects of your life or business.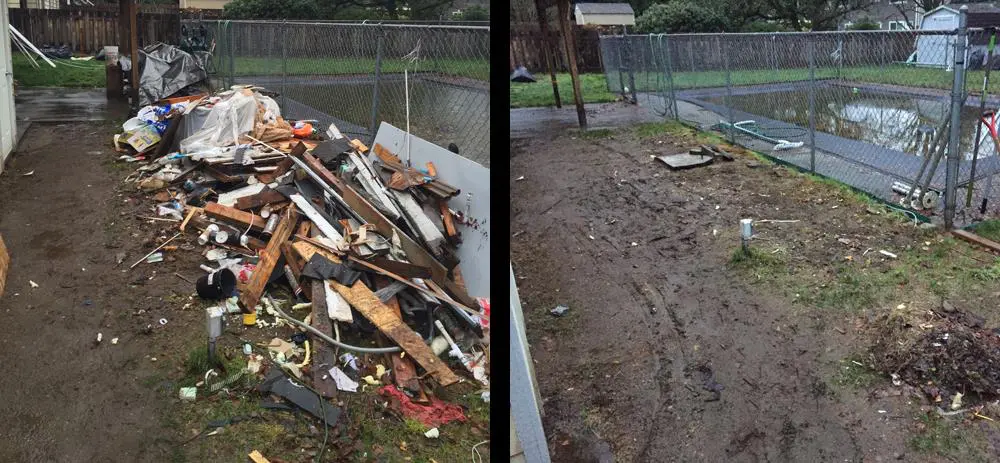 Schedule a Bellevue Junk Removal Service now!
Ready to transform your space into a clutter-free paradise? Take the first step today by scheduling a junk removal service with M&M Junk Removal. Our team is fully equipped to handle your clutter-clearing needs efficiently and professionally. Contact us now to book your appointment and experience the M&M Junk Removal difference.