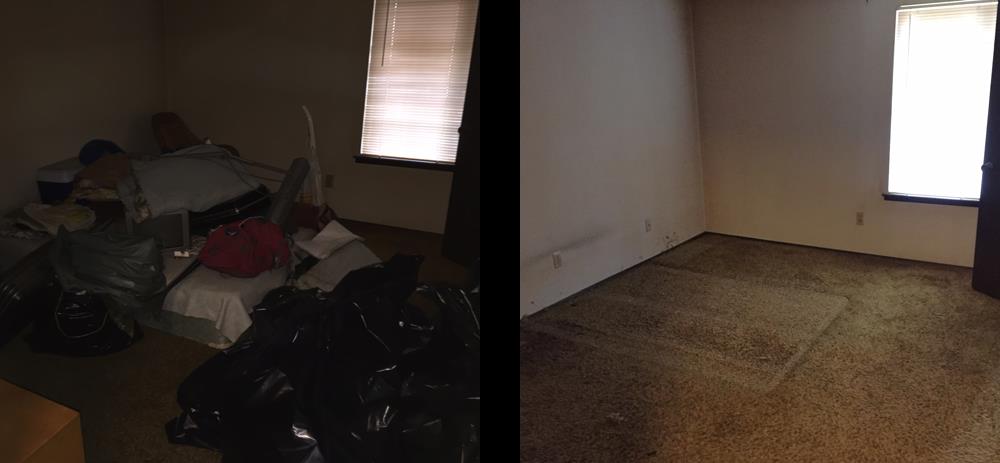 M&M Junk Removal Seattle goes a far way to get things done for our customers.
Unwanted Furniture and Junk Removal Seattle
Aman called from North Seattle. Alex's uncle has passed away and was taking care of him. We were called out to clean out the haul away all unwanted items and smoke damaged furniture to the disposal.
The job had to be scheduled with precision to allow cleaners to begin their work: right after we are done, the same Wednesday morning.
The only thing was the apartment key – the key was in Seattle. Alex had it, but we needed it the next morning. It is about an Hour and a half worth of a drive for Steve to drive in the morning. What we did instead is we went to meet Steve at his house in Seattle late in the evening to pick up the keys for the apartment.
Our Clean Up Process
With keys in hand we show up to the apartment early in the morning: to find a fully furnished apartment that was very heavily smoked in. Furniture, closing, books, kitchen aid, everything had to go. All that was noted to keep had been already taken away. We had to come in and, how it is called, gut the apartment empty.
Everything was done with diligence and in time for the cleaners as they show up. We dropped off the key at the main office and were on our way to the next appointment.
Are you impressed how we went far away to help Alex in Seattle?
Call M&M Junk Removal Seattle for your next cleanup project:
GET A FREE ESTIMATE (253) 886-7724
M&M Junk Removal is Seattle's #1 choice in junk removal. We provide service all the way from Olympia to Bothell.
unwanted furniture and appliances removal
refrigerator hauling
trash cleanup
hot tub removal
waste and yard debris disposal
and much much more