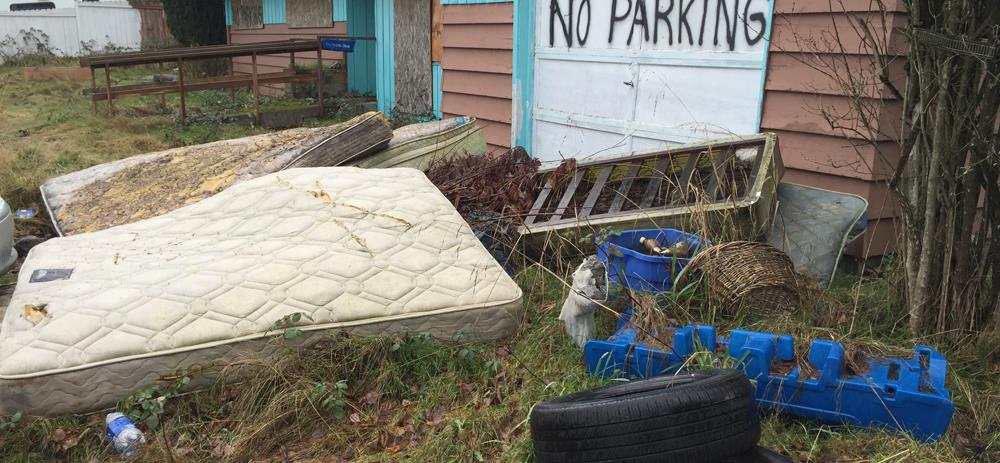 Junk Removal SeaTac
Ahome owner in SeaTac, WA called M&M Junk Removal SeaTac Service to have their property cleaned out. For a long time this property was winterized and was used by many as a dump site for illegal garbage dumping. The owner of the house is out of state and needed help on hauling all the garbage and junk away from the property.
After our quick conversation with the costumer we made our way over to SeaTac to see the property. We assessed the situation and give the owner a quote for the clean-up and hauling service for all the junk he had on the property. The owner is out of state and everything was done over the phone. M&M Junk Removal Service, we aim to provide trusted trash hauling service for costumers over the phone.
If you are in need of a property of clean out or junk hauling service and you are out of state then give M&M a call. We can do everything over the phone. The scheduling and the payments and coordination all over the phone without physical presence.
GET A FREE ESTIMATE (253) 886-7724
The SeaTac zip codes we remove junk in are 98148, 98158, 98168, 98188 and 98198. But we offer our service Bothell to Olympia. Give us any task, and we will find a way to get the job done for you:
junk removal and trash cleanup
hot tub and unwanted furniture removal
yard waste disposal
and much, much more