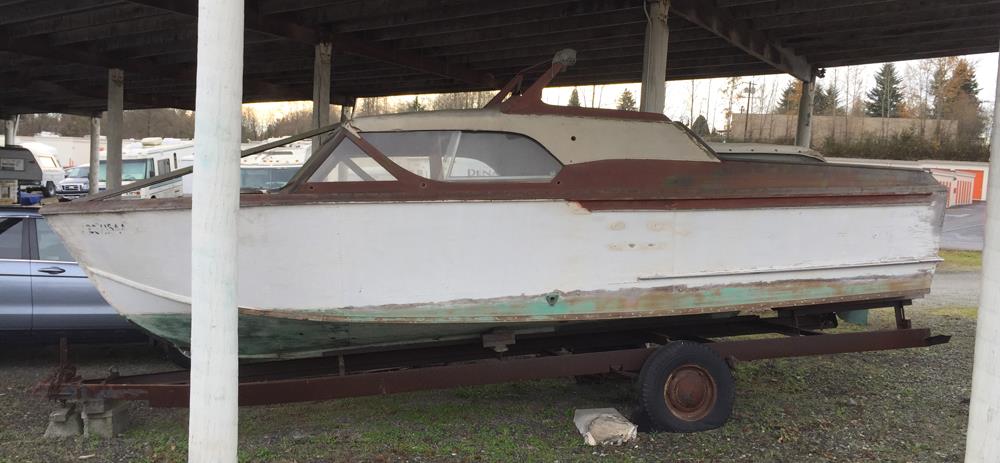 M&M Junk Removal Renton service is a full removal and disposal service where we arrange and organize most complex removals and disposals.
Old Boat Removal & Disposal in Renton
An old wooden boat needed to be disposed and hauled out a storage property of a local Public Storage in Renton WA.
We had been working with the client for about 2 weeks with emails back and forth. We finally made it all organized and planed out.
Disposal Process
The boat and trailer were not in road worthy condition and it had to be picked up and relocated to a demolition yard. The plan was to find and schedule a towing that could handle oversized loads. Then appoint a dismantling yard and schedule a drop off time. After that have everything prepared for disposal and haul it all away for disposal.

Everything went as planned without any complications. An out of normal and unordinary project that is accomplished at ease.
Have an unusual junk removal project? Or something everyday or ordinary?
Give M&M Junk Removal Renton a call to talk about your options:
GET A FREE ESTIMATE (253) 886-7724
The Renton zip codes we remove junk in are 98055, 98056, 98058 and 98059. But we also get the job done all the way from Bothell to Olympia. Give us any task, and we will find a way to get the job done for you:
unwanted or old material disposal
junk removal and trash cleanup
hot tub and furniture removal
yard waste disposal
and much, much more