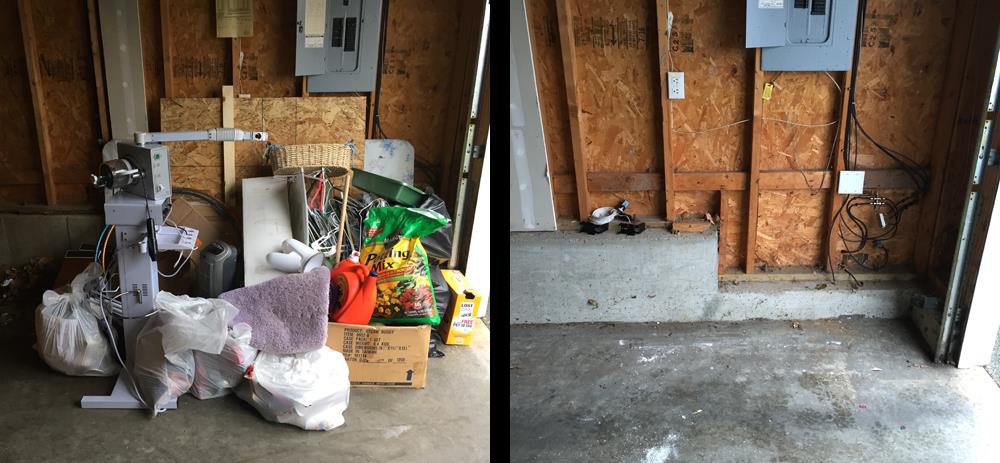 M&M Junk Removal Enumclaw service is one of the trusted names in the area. Once you use our service, you will call us again in the future. Our customers are the most loyal fox around. We have done many junk removal jobs where customers like the service so much that they call us back for more junk pick up years later.
Refrigerator and Trash Removal in Enumclaw
Liza is our loyal customer from Enumclaw. She called us to her house many times now for various things in the past. First a basketball hoop then a cleanup and downsizing pickups, and this time it was a final pick up before the closing date.
She called and, like before, we set up a time to stop by. I called her prior to heading out and was at the location within about half an hour. She had a full size refrigerator she needed hauled away and a small pile of junk that needed to go to the dump. There is nothing much to say about this project but the fact is clear: we did a good job in the past and she trusted to call us again.
Customer Loyalty
When everything was loaded in the truck Liza payed with a check, gave a little tip and we were on the way to the dump. Right before I pulled out she even asked me how and where to leave M&M Junk Removal a review. I mentioned that anywhere on Google or Yelp is much appreciated or other review sites you can find us at. She said "Thank you!" and we drove away.
The fact that Liza (without a mention) asked to help our business with online review shows our customer loyalty and quality of work we do and our personal approach.
Call M&M Junk Removal for your next cleanup project:
GET A FREE ESTIMATE (253) 886-7724
Enumclaw zip codes we remove junk in: 98022, 98023, 98047. Our service area is all of The Greater Seattle area.
refrigerator hauling
trash cleanup
hot tub removal
waste and yard debris disposal
and much much more